Phuket, Thailand
Published: June 27th, 2022


Because the government of Viet Nam currently only allows for 30 days visas, I had to request a new 30 day visa which required me to do a border run where I leave then re-enter Viet Nam in order to legally be allowed to be in the country. Some people simply take a bus to Cambodia and re-enter that way, but we decided to visit Phuket Thailand where we stayed at a hotel along Karon Beach.

The ocean is incredibly beautiful and the water is quite warm. However, one thing that stuck out immediately was the amount of plastics that washed up on shore - each piece appearing to come all the way from Korea, Japan, and the United States (as well as Thailand). It truly is a bummer seeing how much single-use plastic ends up in the ocean and then washes up along the shore of some other country. From what I understand, this isn't all that uncommon for beaches in SE Asia. In the US, I see trash every once in a while, but it was no where near to this extent - likely because the way the ocean flows and local jurisdictions have the financial ability to clean and export the trash that washes up.

The part of the island we stayed at, as I imagine many of the beach towns, are catered heavily to tourism. Because of this, expenses at nearby shops and restaurants are probably 60-70% of what I would pay in the United States, if not equal. I've never really cared much for the "tourist experience", rather I'd prefer to enjoy the natural beauty a place has to offer. The local shops and restaurants are rather aggressive in their methods to bring you into their shop. I'm not sure if this is normal or because coastal businesses heavily rely on income from tourists which has been seriously lacking the last couple of years.

While in Phuket, we visited the Big Buddha statue. The statue is of Maravija and is made of marble and is 45 meters (148 ft) tall. The view overlooks the southern part of Phuket and really gave me perspective as to where I was on the island and just how small it is.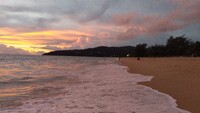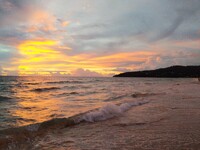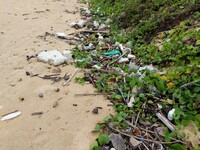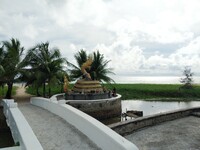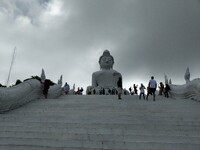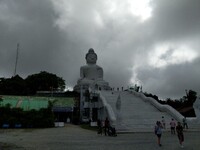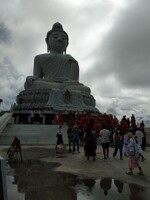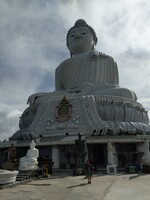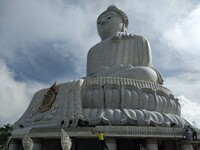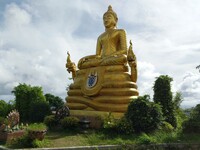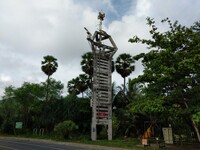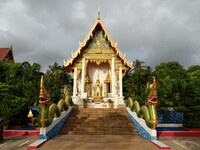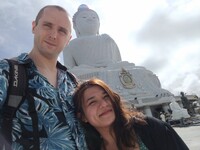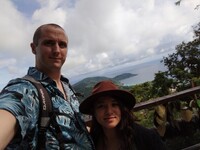 Thanks for reading. Feel free to send comments, questions, or recommendations to hey@chuck.is.